I don't want to say I told you so, but I told you so
If you are building a network marketing team, you have to put PERISCOPE at the top of your list.
You cannot afford to ignore this technology one more day!
1,000,000 users in the first 10 days
• 10 years of new live content WATCHED everyday single day!
• Over 380 years of content viewed since it launched a few short weeks ago!
You simply have to start using this technology if you are building a team, if nothing more, just to share a motivational quote every morning!   Daily  communication is an inside team building secret that I learned by accident over 15 years ago
The #1 objection I hear, is I don't feel comfortable in front of a camera.  My response, bring it into your comfort zone and you do that by focusing on the value you can provide not how you look.
I really didn't want to let you know about this, because I would prefer you expand your comfort zone, but there is a way to get in on this periscope trend without being in front of the camera.
It is my hope that after you read through this information, you will decide to  get ahead of the curve while you still can.
CHECK WP SCOPE BY CLICKING HERE NOW
Dale
ORIGINAL POST
I first heard about Periscope about a month after it launched. KSR (Kentucky Sports Radio) host Matt Jones was the first person I heard talking about it. I listen to KSR almost every morning while I check email using my IHeart Radio app. It is a local Lexington Kentucky area radio show, and I currently live in the Atlanta area.
Not too long after I heard Matt talking about Periscope I started receiving text notifications on my phone from people I follow on Twitter saying so-and-so is going live on Periscope. It was at this point that I started to understand the powerful potential the Periscope App had for network marketing leaders.
I did a training on this for some of my insiders. The text messages and emails I have received from those that were on this webinar have been humbling and exciting. So below I am placing the replay of the webinar, a link to the overheads, and more information on Periscope that I think will help network marketing leaders.
PS I understand that some people will be reading this blog post months or years after PERISCOPE becomes as popular as Facebook, Instagram, an other social media sites.
I hope you will follow me on Twitter to get my SCOPES.
Here is my info.
@TheMLMMinute.com
We are in the process of redesigning this Twitter Header, but if you look for @TheMLMMinute.com you will find us.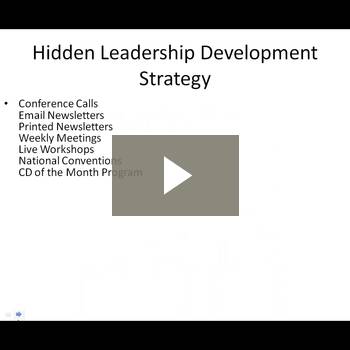 YOU CAN ACCESS THE SLIDES FROM THIS PRESENTATION HERE        
Follow Us On Periscope – Giveaways and Live Training
Step #1 – Download The Periscope App On Your Smart Phone:
Click Here To Download Periscope from Periscope.tv >> 
Step #2 – Search For @TheMLMMinute:
After you download the app, you can search for users.
Then click on the add button, and you'll be subscribed:
Step #3 – Join Us LIVE Almost Every Day!
The last step, is EVERY TIME you see us on your phone, drop EVERYTHING and come hang out with us LIVE! 
We'll be doing bonus training and live giveaways all week, so make sure you show up in person to win!